Arnica Salve 4 oz.
$18.00
A salve for closed tissue injuries only, Arnica has traditionally been used for muscle trauma, bumps, bruises, as well as temporary relief for sore inflamed joints.
This statement has not been evaluated by the FDA.
Not Avaliable Online. Please Contact the Vendor directly.
Clicking the Vendor's name or logo below will take you to their page.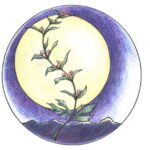 Description
Contains : * Olive oil, Wild Harvested Arnica Flowers,*Ginger essential oil, Vitamin E oil. * = Organic
Brand
Artemisia Botanicals - Jennie Blechman, CH
Small batch, artisan crafted, organic and wild harvested herbal products, since 2000.